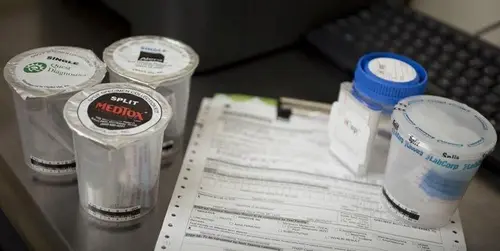 Please contact us by phone to schedule appointments.
Please note our hours for Drug Screen collection are different from regular office hours.
If you are a company, you must call ahead, set up an account and fill out our forms, before we can schedule collections.
Collection Hours for Lab:
Monday and Wednesday: 8AM-2PM
Tuesday and Thursday: 8AM-3PM
Friday: 8AM-10AM
PLEASE BE ADVISED: WE DO NOT ACCEPT WALK-IN DRUG SCREENS. OUR OFFICE OFFERS OTHER SERVICES AND WE MUST HAVE TECHS AVAILABLE TO TAKE COLLECTIONS.
We commit to provide our patients with the confidence that our Certified Lab Technicians perform all collections within strict legal guidelines and keep all information confidential. Our office strives to provide each patient and/or commercial clients, with professionalism and have your results returned in a timely manner.
Please, if you ever have any questions or would like to set up an account with us, ask for Michael.
Head of Lab Services
PRICING:

DOT Drug Screen $50.00

DOT Breath Alcohol $40.00
Non-DOT Drug Screen(5 panel) $50.00
Non-DOT Drug Screen(10 panel) $50.00
Non-DOT Breath Alcohol $40.00
Rapid Drug Screen(13 panel) $50.00
Hair Follicle Drug Screen $100.00
Saliva Drug Screen $65.00